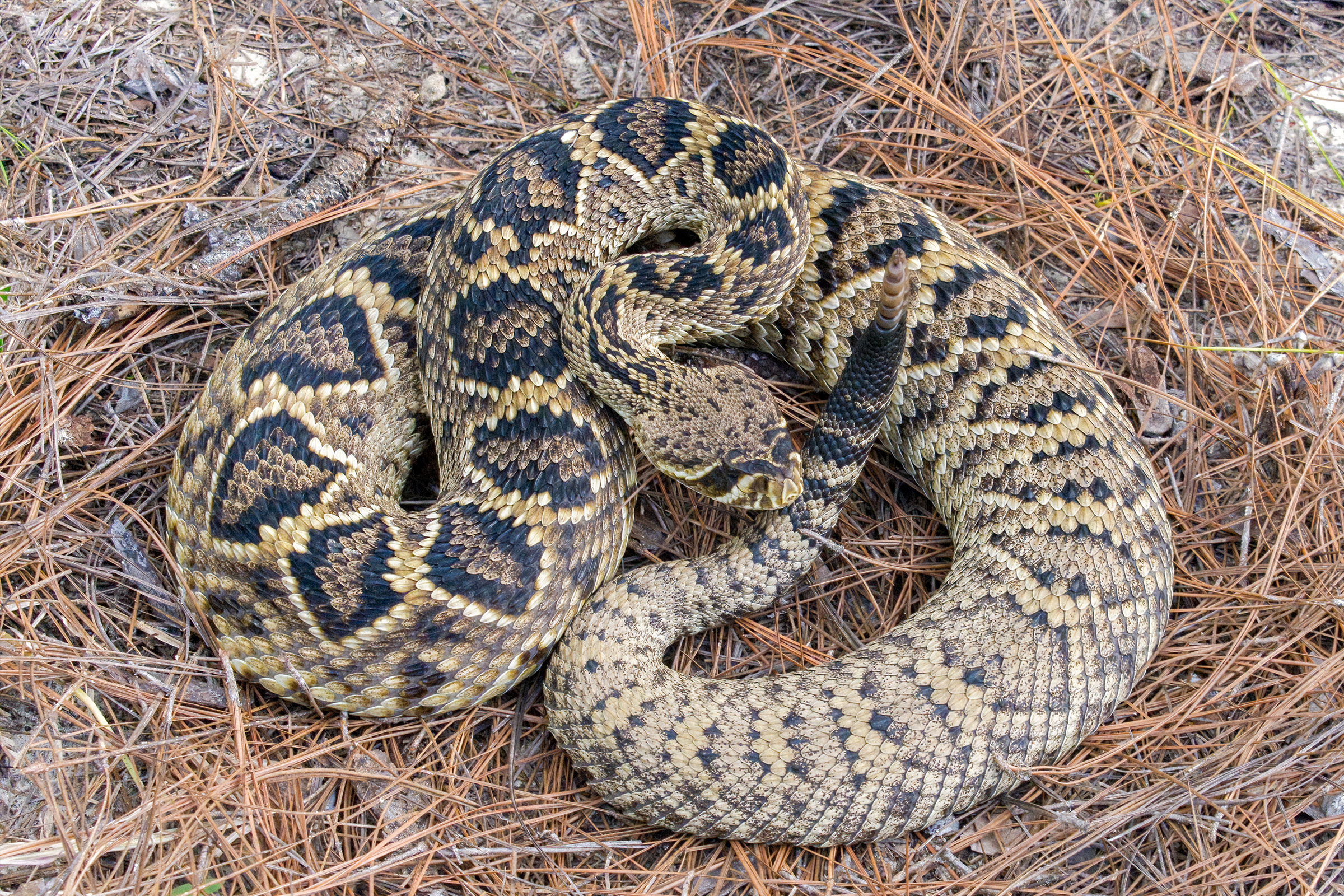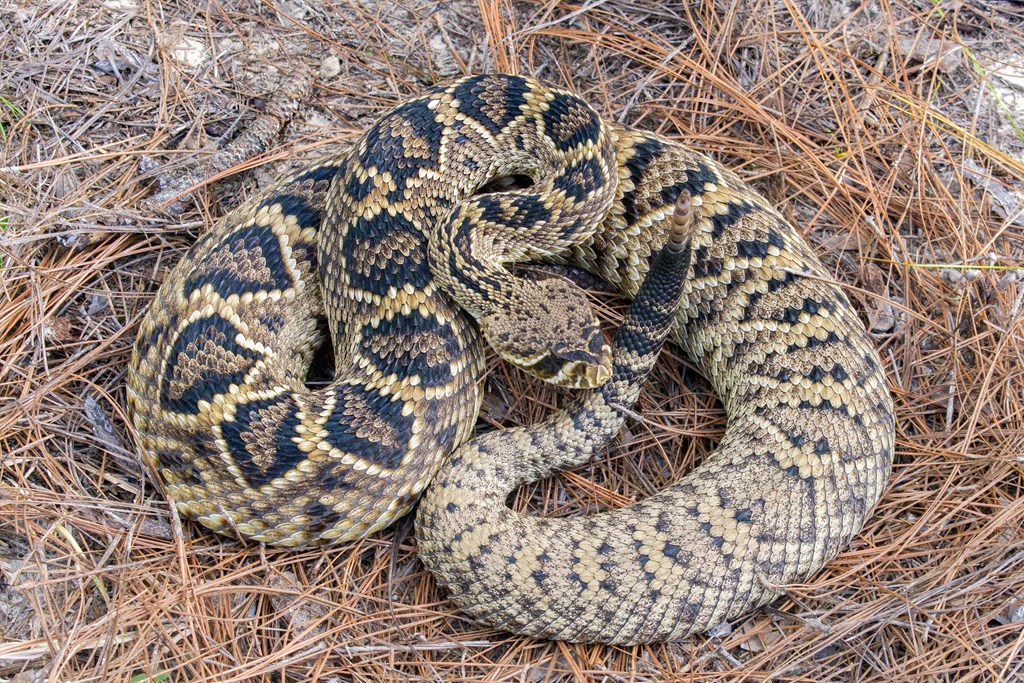 The modal is open. Tab back to close modal and resume the main content.

Eastern Diamondback Rattlesnakes
The largest venomous snakes in North America, these snakes inject venom into prey like birds and small mammals by biting them with curved fangs. They're named for the diamond patterns on their backs and also classified as "pit vipers" because of facial pits they use as heat sensors to locate prey. They prefer to live in pine forests, which provide the animals they eat and the shelter of palmetto thickets and gopher tortoise burrows.
Next:
Galberries