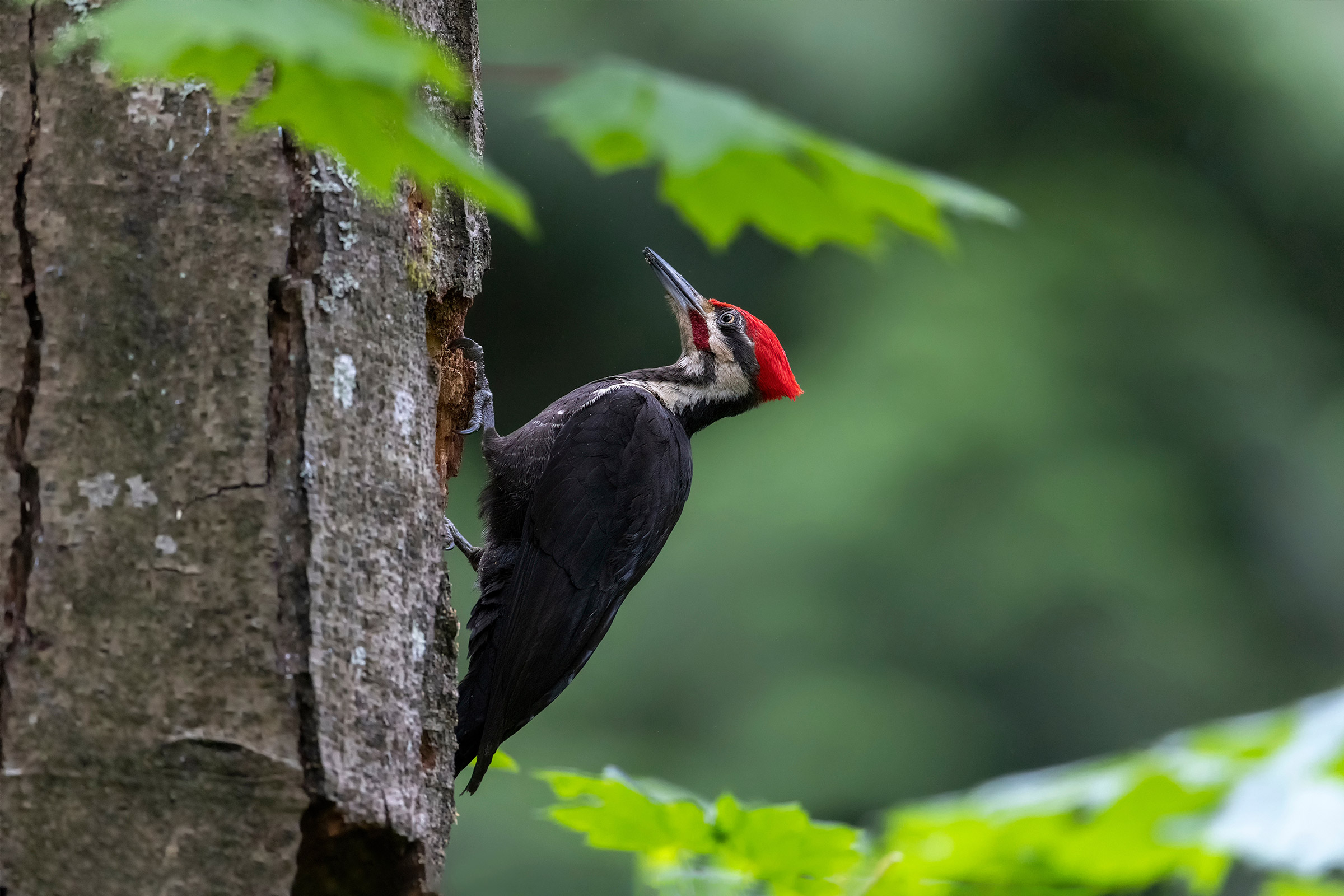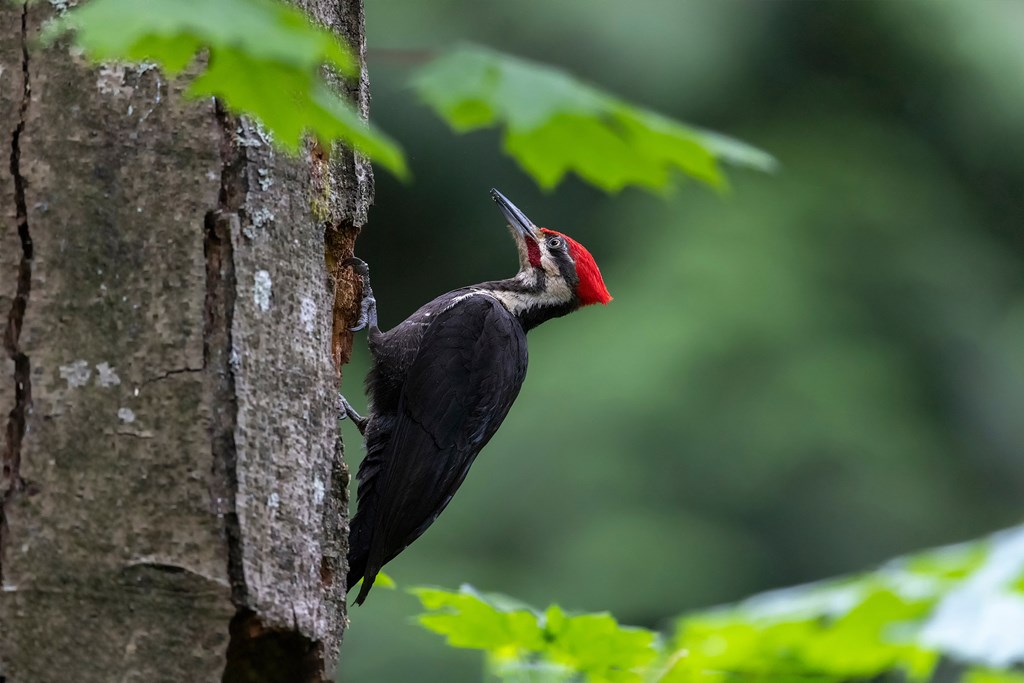 The modal is open. Tab back to close modal and resume the main content.

Pileated Woodpeckers
With its beautiful red crest, this is one bird that stands out in the forest. At an average length of 16 ½ inches in adulthood, it is believed to be the largest woodpecker in North America. Despite it's bright coloring, you may hear this bird before you see it. It loudly pecks rectangular holes into rotting wood, searching for a snack of  insects. The woodpecker also makes cavities in live or dead trees for nesting.
Next:
Southern Live Oaks