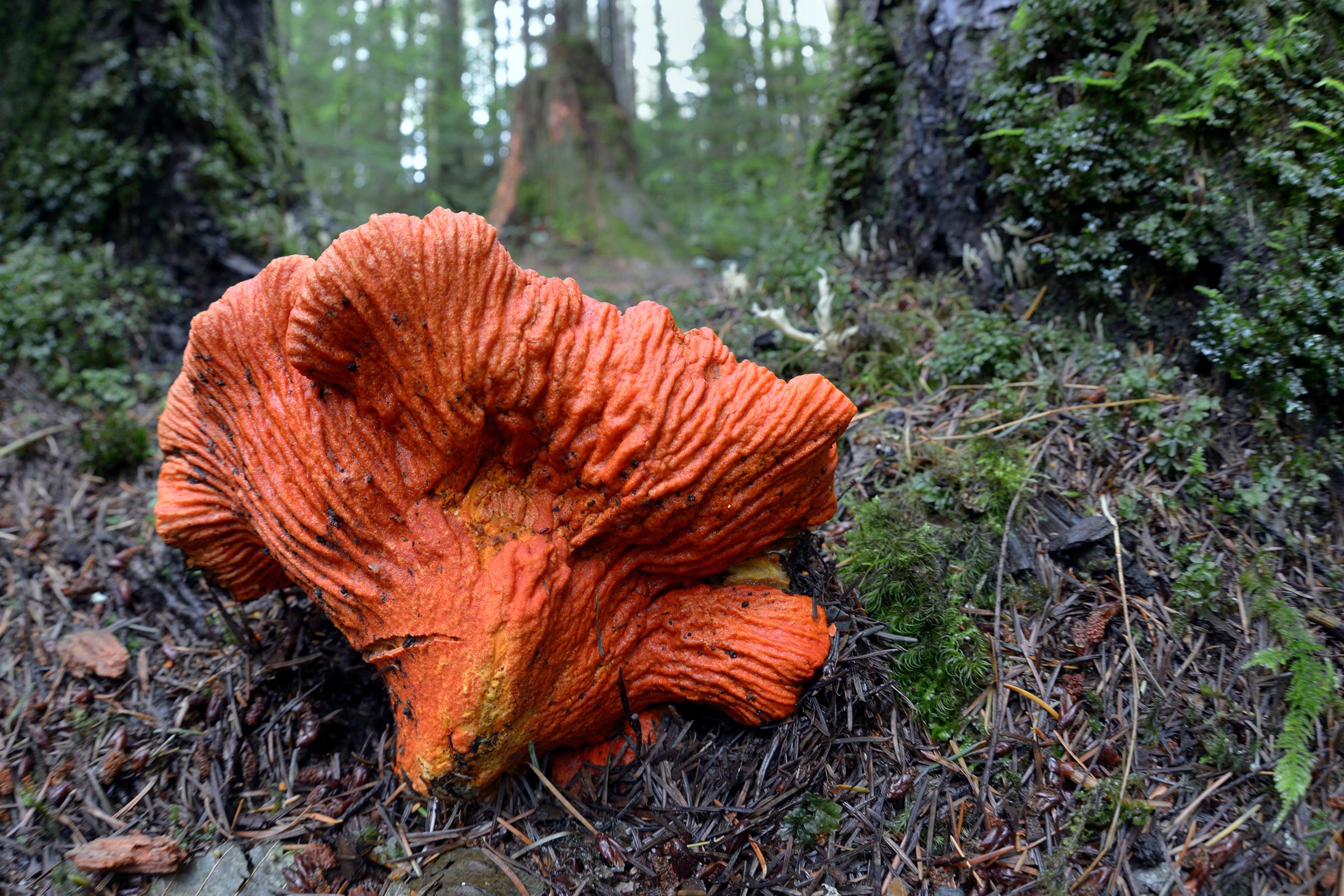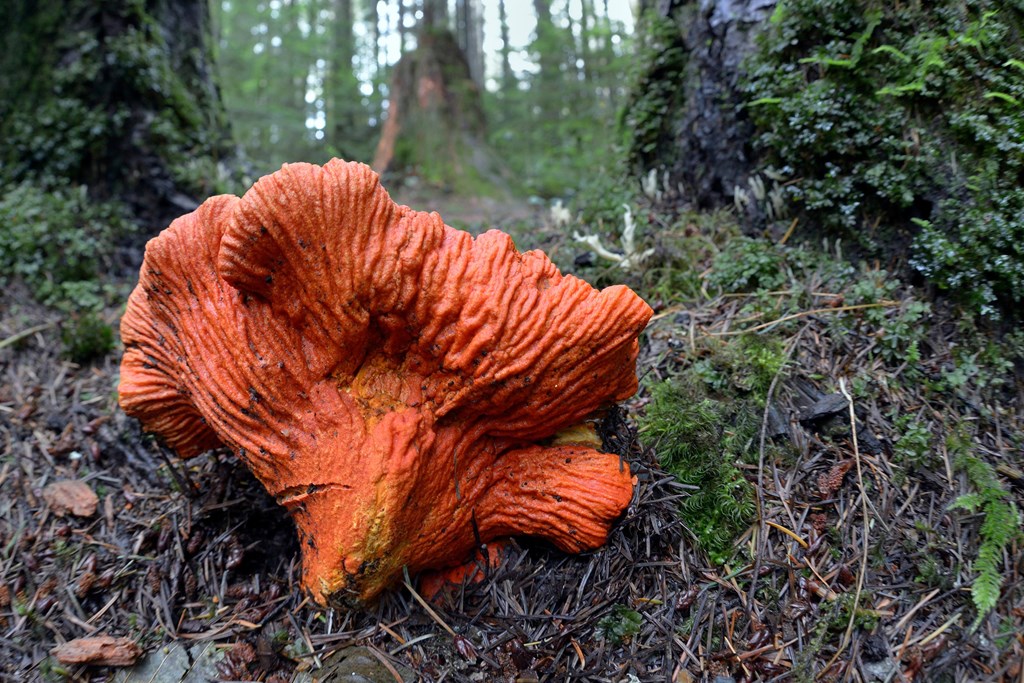 The modal is open. Tab back to close modal and resume the main content.

Lobster Tail Mushrooms
They're called mushrooms, but these brightly-colored blooms are actually formed when a mushroom is parasitized by another fungus that gives it that Hallmark reddish-orange color. These wild, edible fungi grow at the base of conifer trees like ours, often hidden among moss or leaves on the forest floor.
Next:
Martens